The Terpene Store Difference
Manufactured in our ISO 7, Class 10,000 cleanroom
200+ flavors to give you the most variety
All ingredients are food grade (non-cannabis derived)

Over 200 ingredients to create complex flavor profiles
Terpenes For Sale
EXPERIENCE THE FLAVORFUL CRAFT OF CLEAN TERPENES
When our journey developing high quality liquid terpenes began, we immediately noticed the market was full of impure, diluted products. The industry standard wasn't cutting it, so we raised the bar.
All of our products are produced in an ISO 7, Class 10,000 cleanroom with high-grade HEPA filtration systems. This ensures our terpenes are free of dust particles and contaminants. After production, we go one step further. Each product is third-party tested by Cannasafe and SC Labs so that we only offer the highest quality terpenes available for sale.
These clean, rigorous procedures set our terpenes apart. You can taste the difference. Our team of scientists uses over 200 ingredients to create complex, accurate, and pure flavor profiles. We never use Squalene, Squalane, Vitamin E Acetate, Propylene Glycol, or MCT Oil. We take pride in creating quality products free of harmful ingredients.
The beauty of clean, premium terpenes is their flexibility. Whether you're looking to elevate your vape experience, or use our liquid terpenes to flavor your own edibles and beverages, you can't beat the flavor of clean, high-quality terpenes. When you buy our terpenes online, you can be sure you're getting only pure, premium flavor.
Explore Our Extensive Selection
It's time to elevate your flavor game. We've created over 200 flavor options and several unique terpene products for you to explore, from our Terpifuse Bucket Kit to our Vibe experience. All of the terpenes and terpene products we have for sale on our site are produced as exclusively food grade, non-cannabis derived. There's no THC in our products, just exquisite flavor.
Looking for a more tailored terpene experience? We've got good news: The Terpene Store offers custom flavoring and unique sample packs of terpenes for sale. Try a selection of our most popular flavors, or select your own with our custom sample pack option.
Our custom formulations give you full control over your terpenes. As an emerging terpene brand, we pride ourselves in disrupting the industry by making you the flavor specialists. Work directly with our team of experts to design your custom terpene solution today! If you're a qualifying business, we'll even send you 
a free sample pack
, so you can start learning what iconic flavors you want to make next. Buying terpenes online has never before let you have this much control.
Service Designed for Excellence
"EXCELLENT QUALITY & SERVICE"
Super happy with the 7 sample packs we received. Staff is super helpful and terps are better than what we were used to buying. Extensive, strain specific flavor list. Profiles and formulations are all on point. I wont be shopping elsewhere.
Zeb R.
"AMAZING FIRST ORDER"
First time I have added my own flavor to raw isolate and I am absolutely stunned with the results.This sample pack of 12 strains is a must have for someone who wants to give DIY mixing a try. Fast shipping and awesome service. Dude at the local dispensary said it smells just like the real green! Kudos to all the folks at The Terpene Store.
Peter N.
""BEST STRAIN SPECIFIC BLENDS ON THE MARKET!"
Best selection and best strain specific blends on the market... Custom sample packs are an AWESOME option, you guys deserve every penny, not overpriced at all, truly top shelf quality.
SHANE K.
""SYNFINITE FLAVORS!!!"
The synergy flavors are hands down AMAZING. If you're not sure which strain specific you would like than look no further. The Terpene Store has a wide variety or synergy flavors which over time I've gathered to be quite good! Everything I've ordered has be delicious and I got exactly what I was looking for!
C. Todd
""ALL GOOD"
Excellent profiles - very accurate flavor on everything I tried so far and the entourage effects are outstanding! They even threw in an extra free small sample of Sunset Sherbet in my sample pack and it was also FIRE!
HEALTH SMART
""BEST ON THE MARKET!!!"
I've been all over California, OR, WA, NV in the last year purchasing up everybody's Turpines because everyone says "I have the best". I can tell you from personal Experience and thousands of dollars in Market research that The Terpene Store has the best in the country. The Skywalker OG, the sour tangerine and both of the gelatos are my favorites! I'll never go anywhere else.
Steve J.
"GREAT SERVICE EXCELLENT PRODUCT"
Ordered up a couple 5mL samples of Sour Tangie and Bubblegum Kush. Arrived today and packaged well for the long trip up to Canada. Service is on point with updates on your order. Testing the flavour, was incredible. I definitely will be ordering more strain specific flavours to offer up here in Canada. Good job!
Rye L.
"DEFINITELY ADDS SOME SNAP!"
Took a shot on this product and ordered a custom sample pack. WELL WORTH THE $$$ 🙂 The aroma is so incredibly distinct. A great product to add some variety to your gear. Order number 2 coming up!
E. Nichols
"SIMPLY THE BEST!"
I've tried a lot of different terps by far TheTerpene Store has the best terps i have came across.. I just want to thank you for your prompt service..
DESMOND
We created this company to deliver excellence to our customers, from the products we sell to the service we deliver. We strive to offer all orders same-day and next-day shipping, and all orders over $100 ship completely free of charge.
At The Terpene Store, we're dedicated to clear lines of communication and full product transparency. We publish full lab test results of our formulations so you can be confident we only offer premium terpenes for sale. We want you to be sure you're getting nothing but the exquisite terpene experience you deserve when you buy terpenes online!
WHY CHOOSE US
We're known as the Flavor House of the Cannabis Industry for a reason. Dedicated to providing the highest quality possible, we've curated a selection of truly unique flavors for you to experience.
Based in southern california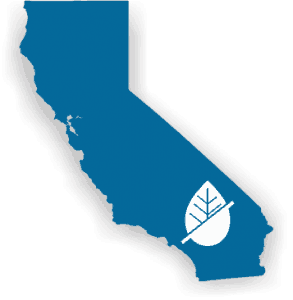 Questions?
With more than 200 flavors to choose from, we know the options can be overwhelming. We're here to help. Whether you're searching for more information about terpenes, or need help finding the right product for your lifestyle, we've got answers.
Reach out today! Our flavor consultants are standing by.
"We wouldn't trust our products with anyone else"
FREE SAMPLES FOR QUALIFIED BUSINESSES
Get a FREE Sample Pack of your choice delivered to your business. Qualify Today!